Where Do You Begin Your Understanding About Stewardship? - Prayer
---
​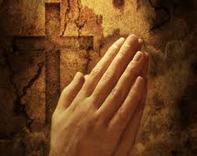 Practicing Christian stewardship is a personal discipline that helps free us from holding money as the most important thing in our lives. In order to practice this discipline personally and as a parish we need help from God. Parish and personal stewardship starts with prayer. We start with prayer because quality stewardship is not a simple act, but a
spiritual discipline
. In the act of prayer, we seek to undermine the illusion of control by distancing ourselves from all false belongings and by directing ourselves totally to God. This is what St. Paul meant when he said, "I live now not with my own life, but with the life of Christ who lives in me." (Gal. 2:20) Prayer will lead you down new paths of stewardship discovery and enlightenment.
Stewardship
Prayers for October 2017.
The following is a good Stewardship Prayer you can use in your discernment about stewardship:
Stewardship Prayer
Generous and loving God, You called me to be a disciple of your Son, Jesus Christ and good steward of the many gifts you have blessed me with.Open my mind and heart to a greater awareness and deeper appreciation of your countless blessings.

Transform me through the power of the Holy Spirit to accept stewardship as a daily way of life, marked by faith-filled prayer, service to my neighbors and generous giving of time, talent and treasure.

Teach me to be faithful steward of your gifts. Help me to have the strength and courage to offer for ministry in this parish, a tenth of what you have given me.

Bless me with a deepening devotion to prayer, a growing commitment for service, and increasing levels of generosity as I work to advance the mission of God's kingdom and this parish.

I pray this through Jesus Christ, our Lord. Amen.
---