Stewardship and Social Media
---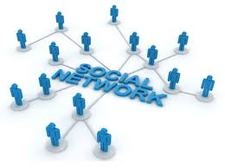 A growing field of interest for Religious Organizations and Nonprofits, is how to use Social Media to increase funding. If you are interested in this topic, below are some websites that will help you.
Nonprofit Maketing Guide
- This site has plenty of Social Media resources. Click
here
to access.
Beth's Blog -
Beth's blog is an excellent blog site for social media and nonprofit. Click
here
to access.
About.com - Nonprofit:
Good site for gathering information about different issues concerning Nonprofit Fundraising. Newsletter subscription available by email. Click
here
to access.
---