Stewardship Resource Books
---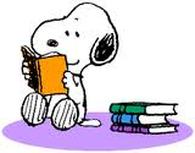 The following are a list of books that will be helpful in developing a deeper understanding of stewardship:

Westerhoff, The Rev. Dr. John H.
Grateful and Generous Hearts.
St. Luke's Press,
2001, Morehouse Publishing, 2002. A wonderful little book to help the reader understand stewardship as a way of life.
Nouwen, Henri.
A Spirituality Of Fundraising.
Upper Room Press, 2010. Excellent little book about the ministry of stewardship. Read article about
"Top Five Reasons To Purchase A Spirituality Of Fundraising."
Volf, Miroslav.
Free of Charge.
Zondervan, 2005. The author suggests that we are at our human best when we give and forgive even in a world in which it seems to make little sense to do either.
Hall, Douglas John.
The Steward: A Biblical Symbol Come of Age.
Friendship Press,1982. This book will give you, the reader, a wonderful and complete understanding of what it means to be a steward.
Blomberg, Craig.
Neither Poverty Nor Riches – A Biblical Theology Of Possessions.
InterVarsity Press, Downers Grove, Illinois, 1999. One of the most difficult questions facing Christians today is that of the proper attitude toward possessions. The Biblical Theology aspect of the book examines the positives and negatives of wealth in the Scriptures.
Arrillaga-Andreessen, Laura.
Giving 2.0 – Transform Your Giving and Our World.
Jossey-Bass Publishing, 2012.
Giving 2.0
shows how individuals of every age and income level can harness the power of technology, collaboration, innovation, advocacy, and social entrepreneurship to take their giving to the next level and beyond. Website is
http://giving2.com/
Stewardship Study Bible – NIV.
Zondervan Publishing, Grand Rapids, Michigan. 1984.
---